About Ceaserstone
Founded in 1987 near the ancient Roman city of Caesarea, Caesarstone® manufactures high-quality, premium quartz surfaces.
Applications in residential and commercial interiors include kitchen bench tops, splashbacks, bathroom vanities, wall paneling, furniture and more.
A global leader and pioneer in its field, Caesarstone® prides itself on its ongoing commitment to research & development, innovation and the highest quality standards.
Caesarstone® Australia Pty Ltd
Caesarstone® Australia Pty ltd  is a fully owned subsidiary of the manufacturer, and has over 90  dedicated employees in the areas of sales, distribution and customer service, providing the highest level of customer satisfaction.
Operating in Australia since 2001, Caesarstone® has branches in New South Wales, Victoria, Queensland, Western Australia, South Australia and sub distributors in New Zealand.
With an extensive distribution network, Caesarstone® is well positioned to meet the needs of both retail and trade customers Australia wide.
The Caesarstone® brand is the leading brand of quartz surfaces in Australia.
Manufacturing Process
Caesarstone® surfaces meet exacting standards of excellence from the initial procurement of raw materials to the final quality control check.
Highly skilled and trained staff members ensure the quality of a product that is unrivalled in the industry today. The manufacturing process begins with a rigorous inspection of all incoming raw materials.
These are blended at a ratio of up to ~90% natural quartz aggregates with pigments and polymer resins.
Caesarstone® Quartz surfaces are manufactured through a highly automated, yet strictly monitored process that includes the following:
Feeding & Mixing
Raw materials are inspected, then fed into mixers and blended together.
Molding
The mixture is then poured into a mold and formed into slab sizes of 3,050 x 1,440 mm.
Pressing
The slab is then compacted by a special vacuum and vibration process at a pressure of 100 tonnes.
Curing
The slabs are moved to the curing kiln and heated to 90ºC for 45 minutes which gives them the ultimate strength and solidity.
Polishing
Slabs are then gauged, calibrated and polished to a perfect finish in a wide range of colours and designs.
Quality Assurance
Finally, the slabs pass through quality inspection to ensure our customers receive a top quality product.
Labelling
Each slab is then marked and labelled with all relevant information.
Because it's Caesarstone…
They don't just make benchtops and quartz surfaces.​
They choose to create surfaces that combine the pinnacle of performance and design to deliver something truly extraordinary.
Rich in sophistication and style, the premium nature of a Caesarstone® countertop will be a drawcard not just for you and your family, but for anyone who walks into your dream kitchen.​
As the old adage says; don't compromise…
"Do it once, do it well".​
Quality You Can Depend on
Other products may look similar.
But it is often what you can't see – the quality of raw materials, the manufacturing technology and the know-how of being the inventor of engineered quartz that makes the difference as to whether a product will give you years of trouble free service.
If you are renovating or building a new home, insist on the Caesarstone® brand.
Don't settle for anything less.
Durability for Peace of Mind
Since being the first engineered quartz brand to launch in Australia almost 20 years ago, over 1 million Australian homes have chosen Caesarstone.
Caesarstone® gives you total peace of mind that you've chosen not just the durability and quality of a Caesarstone® surface, but an inspired centrepiece for a lifetime of experiences.
The World's Leading Benchtop Designs
At Caesarstone, they don't follow trends in colour and design. They set them.
Creating the world's leading surface designs is not done by computers. They have a team of dedicated designers who devote themselves to the highly skilled craft of premium surface design.
Their design team produces unique designs that not only set the trend but stand the test of time.
They capture not just the essence of today, but the promise of an inspirational future. Go behind the scenes with the design team in "Crafted For You."
Withstands Exposure to Heat
Like natural stone, Caesarstone® quartz surfaces have a high heat tolerance and can be used around kitchen hobs and for splashbacks in line with regulations.
Like all stone surfaces, engineered stone can suffer damage from any sudden and rapid surface temperature changes.
We recommend you seek professional installation advice and check the warranty limitations before committing to any installations.
Environmentally pro-active and sustainable manufacturing
Caesarstone® is committed to a cleaner, safer and better quality environment.
Their  comprehensive environmental agenda includes:
Commitment to ecologically responsible production processes.
The development of environmentally friendly products, made with high levels of recycled materials.
The implementation of internationally recognized sustainable industrial standards and practices.
For further information, go to the Environmental Commitment page
The Quartz Advantage
Selecting the right surface material for your project is an essential element of the design process.
There are five distinct advantages to choosing Caesarstone® for your interior design.
 Quartz is more than beautiful. It is also one of nature's hardest minerals. Containing up to 90% natural quartz, Caesarstone surfaces combine practicality with stunning design.
Durable
Easy care and maintenance
Design flexibility
Scratch & stain resistant
Easy to install
Quartz is a Hard-Wearing Surface
Caesarstone® quartz surfaces have exceptional hard-wearing properties – created from up to ~90% natural quartz aggregates, organic pigments and enhanced polymer resins.
Like natural stone, Caesarstone® quartz surfaces, or engineered stone as it is otherwise known, has an equally long life-span. It will not crack or chip as easily as granite or slate and does not require regular sealing like natural stone.
Caesarstone® quartz surfaces outperform natural stone and laminate surfaces for durability in all standardised testing and are easily repairable.
For added peace of mind, all Caesarstone® products come with a comprehensive 10 Year Limited Warranty and a unique stamp to assure authenticity. We encourage you to register for your Caesarstone warranty and take advantage of the complementary cleaning kit.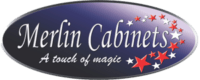 08 9584 2822

info@merlincabinets.com.au
Merlin Cabinets
Unit, 3/14 Thornborough Rd,
Mandurah WA 6210