The art of ingenuity
Crafted in Europe, Essastone brings luxury and finesse to residential and commercial spaces. Our stone surfaces are created from up to 95 percent natural quartz, reflecting the opulence of the world's finest raw materials.
Essastone
Crystallite Gloss benchtops & Cabinetry in Laminex ColourTech painted doors in Polar White Satin finish with a shaker profile
Using surface materials to create connections
The family loves being outdoors and they are keen entertainers, so creating strong connections between interior and exterior spaces was a focus of the design.
Essastone Crystallite
The benchtop was fabricated from Essastone Crystallite in Gloss finish, and this decor was also used for the kitchen island benchtop and on vanities in the bathroom and laundry, and on the splashback in the laundry.
Gloss finish
Using the same material in different parts of the house creates a strong sense of cohesion and flow between the spaces, and a feeling of familiarity for the family.
See the full Essastone Range
The superb range has been crafted in Europe from the world's finest raw materials. Featuring beautifully veined marble looks, subtle and bold aggregates and industrial style concretes, our range offers endless design possibilities.
Essastone Open Plan
This is most obvious in the home's open-plan living area, which flows out through bifold doors onto a large courtyard. To heighten the perception of connected spaces, the kitchen bench extends out through folding windows, forming an outdoor breakfast bar.
Essastone Bathroom & Laundry
The vanities in the bathroom and laundry, and on the splashback in the laundry.
Finishes so beautiful they're a masterpiece
Immaculately designed and crafted in Europe, Essastone encapsulates the superior functionality of engineered stone with finishes so beautiful, they're a work of art. Essastone is ideal for benchtops, splashbacks, vanities and feature walls.
Essastone Collection
Fresh sophistication merges with classical allure in our latest, European-made engineered stone collection. From subdued accents to bold design statements, the collection of seven new colours explores the latest in subtle marble veining, sleek granite styling, innovative industrial concrete and loud, proud terrazzo motifs.
"James Hoolahan and his fabulous team have delivered the kitchen we wanted. It was custom made to suit our specific needs and budget, and it exceeded our expectations. There was a wide range of colours and finishes to choose from. James …"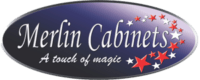 08 9584 2822

info@merlincabinets.com.au
Merlin Cabinets
Unit, 3/14 Thornborough Rd,
Mandurah WA 6210