Every Australian deserves great quality design
Laminex Est- 1934
In a small tin shed in suburban Melbourne over 80 years ago, Bob Sykes began creating decorative laminates. Over the years, the product range has expanded to include engineered stone, modern laminates, acrylic surfaces, timber panelling products and more. Laminex has grown up a lot since 1934, but our original intention has never changed – we believe that every Australian deserves great quality products, and great quality design.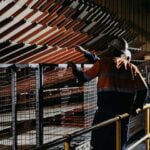 Discover Our Brands
We've got surfaces covered
Our diverse brands are serious multi-taskers. From modern laminates to engineered stones, wood panelling to acrylic surfaces – Laminex helps create spaces that work.
Contemporary products for benchtops, cabinetry and panels
Our innovative, stylish surfaces deliver smart design solutions in a wide range of colours, textures and finishes.  Ideal for benchtops, cabinetry, panelling and furniture, Laminex works for residential and commercial applications.
 Our diverse brands are serious multi-taskers.
From modern laminates to engineered stones, wood panelling to acrylic surfaces – Laminex helps create spaces that work.
Green First
As one of Australia's biggest makers of wood and paper products, we work hard to reduce our carbon footprint and respect our unique environment. We practise responsible forest management and hold timber and environmental certifications across manufacturing sites. Plus our innovative recycling and reusing programs are cutting water usage and wood waste during production
Product Leadership
We've developed a comprehensive range of environmentally preferred, low-emission products.
As the first business in our category to achieve Global GreentagCertTM Certification, Laminex is leading the charge to create products that reduce harm to the environment. We have developed a comprehensive range of environmentally-preferred products that assist with delivery of Green Star® rated projects. We work closely with the Green Building Council of Australia and Global GreentagCertTM to gain an in-depth understanding, ensuring we deliver products that will help maximise Green Star credits
Define Your Style with Laminex
We all see the world differently. Each set of eyes is shaped and coloured by our unique experiences, personalities and life goals. Understanding your own style preferences makes creating your ideal space enjoyable and stress-free. Here at Laminex, we are on a mission to help every Australian define their personal design style with our easy to navigate guide.
Classic
Timeless and elegant, a Classic interior is an enduring style preference. As the name suggests, the Classic look honours established, classical forms of beauty. Elegant traditional architecture and furniture embrace pale colours with accents of metallic. Classic palettes and guidelines stand the test of time, work with a range of highlights and accessories, and are easily refreshed with your favourite new pieces.
Contemporary
Contemporary interior design is forever changing to reflect fast moving technology and the way we live our lives today. The new guard of contemporary design embraces softer edges, curved contours and clean lines. Unexpected design elements epitomise the contemporary look – minimalistic spaces, sparse yet bold use of colour and texture, and elements from the past reimagined in a fresh, new light.
What are Contemporary Styles? 
Reflecting the fast changing nature of our modern lifestyles, Contemporary styles are fresh and exciting, with unexpected elements cleverly woven into designs. They borrow from the past, bringing ancient ideas and retro style to light with a warm and welcoming mood. The last century has spawned a range of interior styles, all sharing the optimism of a post-war world. Softer features, curved edges and clean lines all speak to the character and forms of Contemporary style.
The Base Palette
Clean and cohesive are key elements of the Contemporary base palette. Fresh, modern styles love to reflect light by starting their colour stories with simple, warm whites and pale neutrals. Keep your Contemporary base palette refined and softly textural with a light to medium timber with subtle graining and an inviting tone.
Contemporary Sub Styles
All becoming more popular in the last half-century, the Contemporary supporting styles bring a fresh, modern vibe to any space. Clean Scandinavian style delivers popular Nordic chic and an easy simplicity to homes. Pared down Zen style embodies the minimalist, anti-clutter aesthetic. Vintage style reimagines and repurposes older design elements with a modern slant. And finally, Modern & Co embraces sleek, clean lines and maximises flow through a home.
Modern & Co
Embracing clean lines and minimal clutter, the contemporary Modern & Co style is fresh and welcoming.
Scandinavian
Now one of the world's most popular styles, Scandinavian design epitomizes simplicity, functionality and minimalism.
Zen
Featuring clean lines and a predominance of white, Zen style creates a peaceful, calming environment that looks beautiful without being overdressed.
Vintage
Vintage style re-imagines and re-purposes older design elements with a modern twist.
Timeless decors
Laminex Whites and Neutrals are available in a range of products and finishes for various applications. From cool and warm whites, to a versatile collection of organic mid-tone neutrals, and dramatic deep neutrals with green, blue, brown and grey tones that add richness and depth.
Whites for all styles
The right shade of white can completely transform your space. Used as an all over colour or as a supporting base, whites are the perfect start to your project. Our White series includes 12 shades, from cooler tones that deliver a fresh, contemporary approach, to warmer tones that create a soft, uplifting and welcoming feel.
White Project
The design strategies at play in this recent new build show how surface material specifications in kitchens, bathrooms and laundries can make a house feel like a (very stylish) home.
Don't spend too much time scanning through the text here to find the name of the architect who designed this beautiful new house, because you won't find it. Its owner, whose practical design experience was limited to a previous home renovation, designed it herself.
Looking at the images, you'll no doubt agree that it's an impressive achievement, but for kitchen and bathroom designers, it also gives valuable insight into the priorities and aspirations of modern Australian homeowners, and the role that surface materials can play in a larger design strategy.
Versatile neutrals
What is Natural Style?
Ushering an outdoors vibe inside the home, this welcoming interiors style is a favourite with those who are inspired by nature. The Natural style is unrefined and imperfect – richly grained timbers and rough stone surfaces are the key features. Timber tones are kept similar to restrict too much contrast and simple, natural lighting and limited window treatments beautifully frame and invite the great outdoors in.
Laminex Neutrals are a collection of light through to dark rich colours that complement and contrast any colour scheme. Choose from beautiful organic mid tones to create a laid back and inviting space, or opt for deep neutrals to add drama and a sophisticated edge.
The Natural Base Palette
The radiant warmth of Laminex Sarsen Grey together with the rustic texture of Laminex Jericho delivers a perfect Natural style palette. Texture is important when it comes to selection of timber, as anything too refined or smooth will lose the important rough edges that define this stunning look.
Feature Colours
The Natural colour palette is styled by Mother Nature herself. Texture is hugely important in bringing authenticity to the Natural style – tones and textures inspired by timbers, stones and organic materials are all key features of the palette. Muddy, sandy, rough or smoky – all come together beautifully in a celebration of earth.
Color Collection Projects
Explore the latest projects by architects, designers, builders and home renovators
Authentic timber grains
Laminex Woodgrains: Timber laminates with true realism
Laminex woodgrain laminates realistically capture the colours, textures and fibre details of natural timbers in a surface material that's highly durable, easy to clean and affordable.  Available in a wide range of decors – from oak, maple, birch ply to jarrah and walnut, the range has been curated with other interiors in mind to complement flooring and furniture trends.
Grey tone woodgrains
Grey woodgrains are inspired by weathered and aged timbers. From cool to warm, brown-based greys, these timbers are highly versatile for contemporary, classic or coastal style interiors.
Light warm tone woodgrains
Light woodgrains offer elegant simplicity and work perfectly for a modern style. Inspired by classic natural timbers such as oak, maple and ash, these refined structures will bring a true realism and inviting warmth to your space.
From classic to contemporary
Laminex Minerals: Laminates inspired by the beauty of stone
Laminex Minerals showcase a collection of decors for benchtops and reflect tones that work beautifully with our Neutrals and Woodgrains laminates. The range strongly aligns with our Essastone range and complements warm based timbers to create both contemporary and classic spaces.
The beauty of stone
Laminex Minerals feature three core palettes. The marble inspired laminate decors feature soft through to large-scale, dramatic veining that creates a standout style. The visual appeal of aggregate style surfaces, which are inspired by natural stone and quartz, are perfect for contemporary spaces. Concrete laminate decors create the perfect urban vibe and take inspiration from weathered, industrial concrete to softer, more refined smooth cement.
Laminex Accents and Metallic: Laminates to show off your personal style!
Accessories of interior design
Accent colours are the accessories of interior design. Laminex Accents range reflects shifting design trends and include beautiful pastels, bold colours and natural texture. The Metallic Series is an innovative collection of classic tones such brushed brass, copper, rose-tinted gold and deep red oxidised steel.
"James Hoolahan and his fabulous team have delivered the kitchen we wanted. It was custom made to suit our specific needs and budget, and it exceeded our expectations. There was a wide range of colours and finishes to choose from. James …"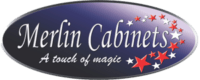 08 9584 2822

info@merlincabinets.com.au
Merlin Cabinets
Unit, 3/14 Thornborough Rd,
Mandurah WA 6210