QSTONE®
Quartz based engineered stone manufactured to provide a beautiful surface suitable for kitchen benchtops, vanities, wall cladding, flooring, furniture and much more.
WHAT IS QSTONE®?
Composed of 94% natural quartz and 6% advanced resin QSTONE® engineered stone is an extremely durable, hard wearing surface. It is resistant to scratches, impact, cracking, and corrosive materials. It has high mechanical resistance and dimension stability.
QSTONE® OFFER A WIDE VARIETY OF FUNCTIONAL                                                          APPLICATIONS
QSTONE® is extremely stain resistant and will resist staining from most household products including fruit juice, coffee, tea, coffee, wine, water-based markers, liquid food dyes, nail polish and nail polish remover. Its low absorption rate means it is a hygienic surface suitable for use in food preparation areas and it is both waterproof and frost resistant.
Benchtops and Vanities
Got a family of messy kids who enjoy dragging food across your kitchen benchtop? Does your spouse love to make a mess in the bathroom? While natural materials absorb and cultivate bacteria, QSTONE® mineral surfaces reduce the risk of bacterial infestation with their non-porous, sealed structure. There is never a concern with QSTONE® as our marble and granite look quartz slabs come sealed with no need to reseal down the track.
Splashbacks
Sick of the grout in your tiled splashback constantly collecting the spatter from your pan? Is your bathroom splashback growing mould where it shouldn't be? QSTONE® engineered quartz is low maintenance and ideal for both kitchen and bathroom splashbacks. Wipe away food and soap scum hassle-free with warm soapy water. Without grout, stains and mould are a problem of the past with QSTONE® splashbacks.
QSTONE®
Quartz stone surfaces are suitable for use on both horizontal and vertical surfaces as benchtops, splashbacks, wall cladding, flooring, furniture and shop fitting.
Each of our applications use the same QSTONE® manufactured quartz slab cut for different purposes:
Wall Cladding
Have you always wanted a feature wall but are turned off by bad paint jobs and shoddy wallpaper application? Are you sick of tiles and looking for a simpler option? QSTONE® quartz slabs can be applied vertically or horizontally, making it easy for you to install the feature wall you've always dreamed of. QSTONE® is also a great low-maintenance option for your shower walls. Install QSTONE® in your Perth bathroom for an easy-to-clean alternative to the traditional tiles and grout.
Flooring
Always dreamed of marble floors but could never justify the cost? QSTONE® is very durable- the perfect marble or granite alternative for your flooring. The man-made structure of QSTON® quartz slabs make the mineral construct extremely hard-wearing and highly resistant to impact, cracks and cosmetic damage, such as scratching and staining.
Can I use Q STONE for outdoor surfaces?
QSTONE® do not suggest using quartz stone surfaces outdoors as sustained contact with UV radiation can alter or fade the pigment of the rock.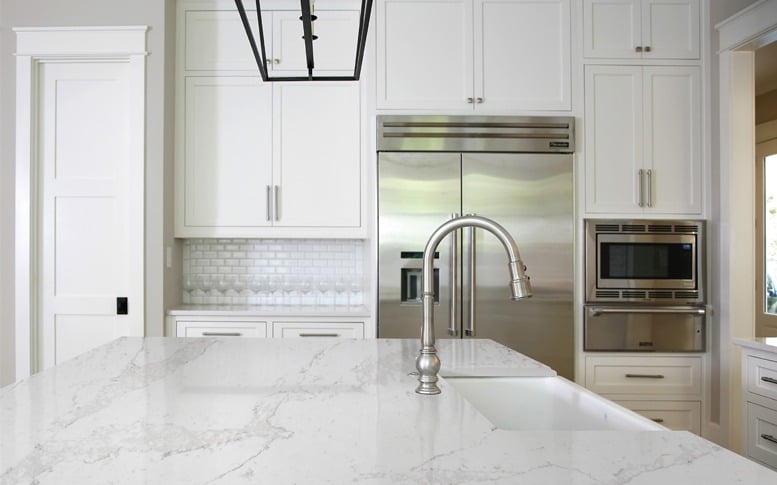 "James Hoolahan and his fabulous team have delivered the kitchen we wanted. It was custom made to suit our specific needs and budget, and it exceeded our expectations. There was a wide range of colours and finishes to choose from. James …"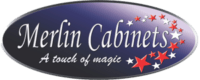 08 9584 2822

info@merlincabinets.com.au
Merlin Cabinets
Unit, 3/14 Thornborough Rd,
Mandurah WA 6210