QUANTUM QUARTZ / ENGINEERED STONE
Engineered stone is a man-made product that dates back to the late 1980's. The main component in engineered stone is quartz which is one of nature's strongest minerals.
Quantum Quartz
Engineered stone contains more than 93% natural quartz, the remaining content consists of a bonding agent, pigment and additives that creates the over 40 different varieties of stone on offer.
Kitchen Benchtops
The most popular applications for Quantum Quartz are kitchen benchtops, splashbacks, vanities and more.
Designer's and Architect's
Quantum Quartz is the designer's and architect's choice for an application that is stylish, low in maintenance and ultra hygienic. It is ideal for residential and commercial indoor applications.
SLAB FORMAT
Quantum Quartz is available in slab format which is fabricated to your specific needs by a stonemason.
SLAB SIZE
We are modifying our slab size to bring you a bigger 'XL' slabs measuring 3210 x 1610 x 20mm.
New XL slabs
The new XL slabs will be introduced throughout 2020 on a colour-by-colour basis as our original slab size of 3040 x 1440 x 20mm stock is depleted. Please check online or contact our office to confirm current slab size at time of order.
Quantum Quartz characteristics
Non-porous
High resistance to scratching & chipping
High abrasion resistance
High resistance to acids & oils
Strong resistance to staining
High flexural strength
Heat resistant
Quantum Quartz
Offers a 10-year limited warranty
Colours QUANTUM QUARTZ
Note: The matte finish products are as durable as our polished range however extra care may be required in maintaining the matte finish products.
EARTH TONES
Various coloured themes are currently available
ALPINE MATTE, SPECKLED,ARGENTO (NEW!)and EARTH TONES DARK
So many colours and styles available
REFLECTIONS
Numerous colours to select from
GALAXY BLACK to BRILLIANT BLACK
If black is your choice,numerous options are available
"James Hoolahan and his fabulous team have delivered the kitchen we wanted. It was custom made to suit our specific needs and budget, and it exceeded our expectations. There was a wide range of colours and finishes to choose from. James …"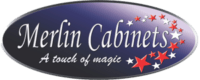 08 9584 2822

info@merlincabinets.com.au
Merlin Cabinets
Unit, 3/14 Thornborough Rd,
Mandurah WA 6210