KITCHEN  RENOVATIONS
At Merlin Cabinets we understand the huge task that renovating can be, which is why we offer a complete kitchen renovation service!
Whatever your requirements; from an efficient food preparation area; dining areas; fully fitted kitchen; to open plan living; we will design, manufacture and install the social hub of your home!
Maximizing available space, Merlin Cabinets will design, manufacture, and fit your dream kitchen!
Once you have chosen a kitchen design you are happy with and selected colours and finishes, we will custom build your kitchen in our own workshop, which is based in Mandurah.
Once completed, we will arrange to fit the units and appliances and arrange all the trades required to complete the project!
BATHROOM RENOVATIONS
Bathrooms are all about relaxation in your own little sanctuary, where you can devote time to your wellbeing!
Soak away your day in a bubble bath or start your day with an invigorating power shower!
Throughout your bathroom renovation process, we work closely with you, so the design and materials are just to your liking.
If you have rough ideas of what you like, but are unsure of what the final product will look like, we can take those ideas on board, then develop several designs to satisfy your needs, and in keeping with your taste.
LAUNDRY RENOVATIONS
The laundry is one of the work centres of the  home, and it's normally one of the smallest rooms in the house.
Merlin Cabinets can ensure that you have an area that maximizes every bit of available storage space  for your Laundry needs!
We will design a layout that makes those household chores as easy as possible!
If space is limited, we can suggest solutions to your laundry needs by having the laundry hidden behind a wall of bi-fold doors!
In two story homes, the installation of a laundry Shute can save lots of time, and trips up and down the stairs.
Or maybe your laundry is actually a dual-purpose room, and you are looking to allow for bathroom facilities as well?
Whatever your needs, we have the solutions for you!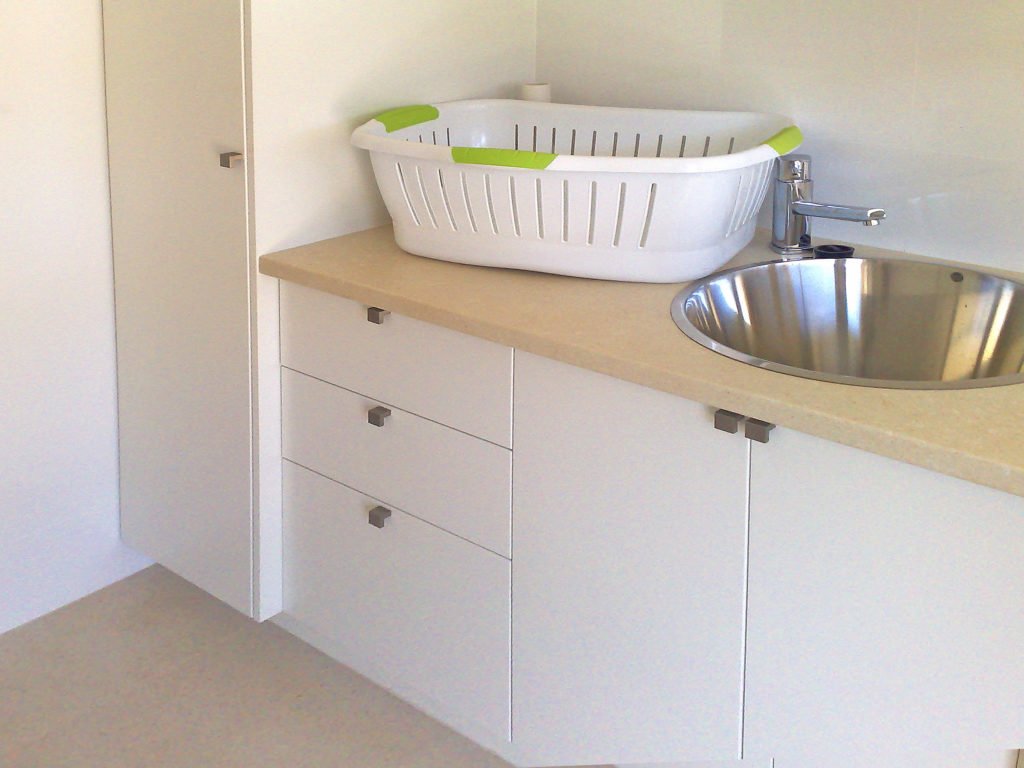 "

Dealing with Merlin Cabinets has been an efficient, professional and friendly experience. It has been a pleasure to deal with a company that has delivered 100 percent on its promises. The quality of our new kitchen is all that we hoped for. We would have no hesitation in recommending Merlin Cabinets.

"


Peter Mcguire



08 9584 2822
merlin_cabinets
info@merlincabinets.com.au
Merlin Cabinets
Unit, 3/14 Thornborough Rd,
Mandurah WA 6210