What is Silestone®?
Silestone is a compound made up of 90% natural quartz, which make it extraordinarily hard and resilient. It is an excellent surface for kitchen benchtops, bathrooms, floors and wall cladding using the minimum number of joints.
Kitchen+Bathroom
Indisputable leader in benchtops for 25 years, Silestone is made of more than 90% of natural quartz what makes it possesses strength of its surfaces, by providing the outstanding resistance and durability properties that you need in your home. This characteristics become it the best option not only for your kitchen but also in bathroom, floors and siding.
About Quartz
Silestone is a Natural Quartz created for kitchen and bathroom decoration from a treatment that offers beauty and a wide range of colours, extraordinary textures and outstanding properties.
Integrated Solutions for your Kitchen
The kitchen is the hub of our home, where we increasingly spend more and more of our time. Decoration, design, and comfort have become essential elements of this space, and should not be overlooked when it comes to design.
There are infinite options for materials and ideas that you may have in mind during the remodelling process, but at Merlin Cabinets we have made it our mission to make that choice easier for you. That's why we offer integrated solutions: with our help, your kitchen will fulfil all your most stringent requirements for maintenance and durability, whilst also looking spectacular.
Find Your Style: colours that Match Everything
When it comes to picking the textures and colours that best suit your space, it's important that you are aware of how much is available. Maximize that with the unlimited variety of materials, formats, and colours that we offer.
Style
Silestone offers a wide range of styles, so you can choose the colours and textures you love, while enjoying the peace of mind of knowing that the materials fulfil all your requirements
Design and Style for the Bathroom
Privacy is an essential element in your home, and your bathroom is certainly no exception. Whether you have a small or large room to work with, you'll want to create an intimate space where your family can feel comfortable.
Quality is what we are about
Silestone for quality, durability, and hygiene: a minimal number of joins, anti-bacterial protection, and low porosity. Classic or modern style… which do you prefer?
Silestone
Discover its colours, textures and formats with the minimum number of joints but the highest warranty of hygiene and easy maintenance.
Stain Resistant
Silestone is a virtually non-porous surface and highly resistant to stains from coffee, wine, lemon juice, olive oil, vinegar, makeup and many other everyday products.
The Properties of Silestone make it the ideal choice not only for benchtops but also for basins, floors, and wall tiles, so you can enjoy beautiful and resilient surfaces for longer.
"James Hoolahan and his fabulous team have delivered the kitchen we wanted. It was custom made to suit our specific needs and budget, and it exceeded our expectations. There was a wide range of colours and finishes to choose from. James …"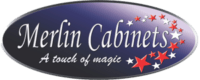 08 9584 2822

info@merlincabinets.com.au
Merlin Cabinets
Unit, 3/14 Thornborough Rd,
Mandurah WA 6210